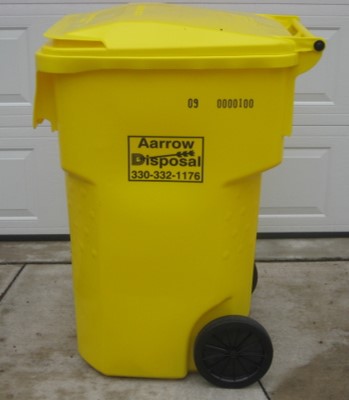 Residential solid waste collection services are provided on a weekly scheduled basis.
You may set out your own trash cans and bags, or we can provide you with an Aarrow Disposal 95 gallon tote (plastic container with lid and wheels).
We pick up weekly household garbage and bulk waste (furniture, appliances, etc.).  Please see Frequently Asked Questions for items that we will not pick up.
For larger quantities of bulk waste, we can deliver a high-capacity roll-off to your residence.  See Roll-Off Rentals.
For a schedule of pick-up and set-out times, as well as more information on all other disposal services, please contact Aarrow Disposal today.